Hockey 1
Information for Hockey 1 Parents
---
Hockey 1 - Information for Families
---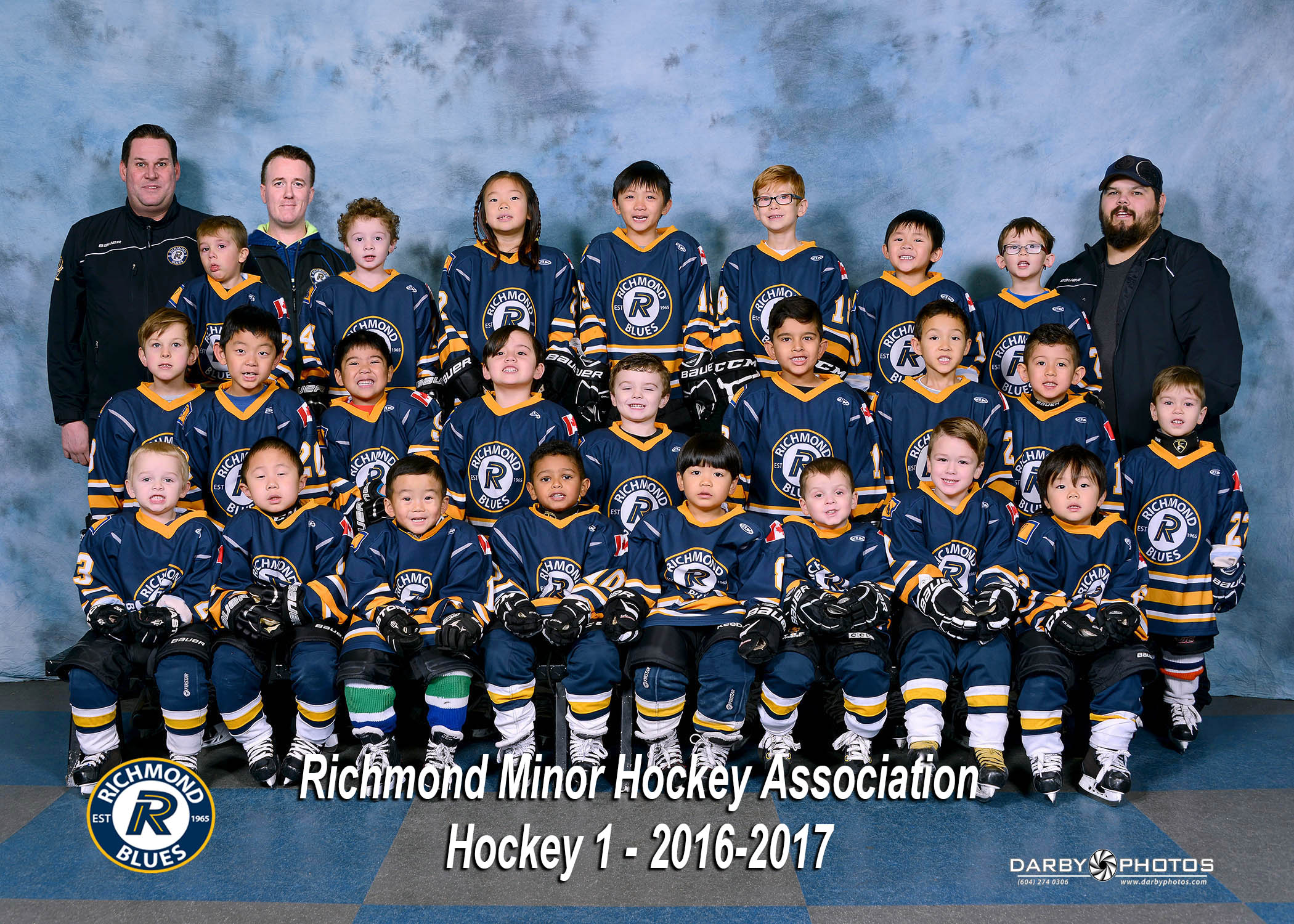 Welcome to Hockey 1

Hockey 1 Head Coach: Glenn Wheeler, RMHA Director of Hockey Development

Hockey 1 Director: Tony Badenhorst (Email: h1.intro.rmha@gmail.com)


Hockey 1 2017/18 Ice times -
Sunday, 1:00 pm - 2:00 pm Richmond Ice Centre, Forum Rink
Tuesday, 6:15 pm - 7:15 pm Richmond Ice Centre, Forum Rink
Friday, 5:00 pm - 6:00 pm Richmond Ice Centre, Gardens Rink
Children may attend as often as you wish. One, two or three times a week.
Please note: ice times are subject to change and cancellations. We expect the first Hockey 1 ice session will be on Sunday, September 10th.
There will be cancellations during the season, especially on weekends. Cancellations happen when tournaments are hosted at the Richmond arenas. They have been factored into our pricing.
Please read carefully, these are important items to note:
On-ice parent helpers are very welcome in Hockey 1 so, if you would like to help on the ice and if you know how to skate, please let us know. On-ice helpers must wear hockey helmets at all times.
We would like to have one or two parents help us off the ice as Hockey 1 Managers. If you would be willing to help with this, please let us know. A manager might help with things like organising snacks for the children or communicating information to our families or arranging a social get together during the season.
We will need a couple of Safety People for Hockey 1. If you will be attending the ice sessions with your child and would be willing to help with this, please let us know. This is not a difficult job, however, you will have to complete an online program that will take you a couple of hours.
Your child does not have to attend every session. If you want to come once or twice a week, that is absolutely fine.
There will be ice cancellations during the season. This is normal and it is factored into the price that you paid. Richmond Arenas takes away our ice when there are large events, including tournaments. For example, we probably will not have our ice sessions on Thanksgiving weekend and you definitely will not have ice sessions over the Winter Break. We will let you know about these cancellations as we get closer to them.
We will be assessing all of the children at the start of the program and, if some of the children are ready, they may be moved to Hockey 2. We will not do this unless you agree.
Children must wear full equipment to every session. See equipment list below. If you want to borrow equipment from us, we will help you with that in early September.

Hockey 1 participants often dress at home and arrive already dressed at the rink.
We recommend that you label all equipment with your child's name and we also suggest that you put your child's name on his/her helmet so that our coaches can easily get to know your child's name.

Once your child is wearing skates, please remind him/her to stay on rubber flooring so the skates remain sharp and undamaged.


Our Hockey 1 players participate in the Trail Appliances Tournament in early January. There is a modest cost to participate in the tournament.
We are still accepting registrations for Hockey 1. If you have a friend who would like to register, please ask them to call or email
office.rmha@gmail.com
. Our registration phone number is 778 859 9383