Report from our 2018 AGM
---
---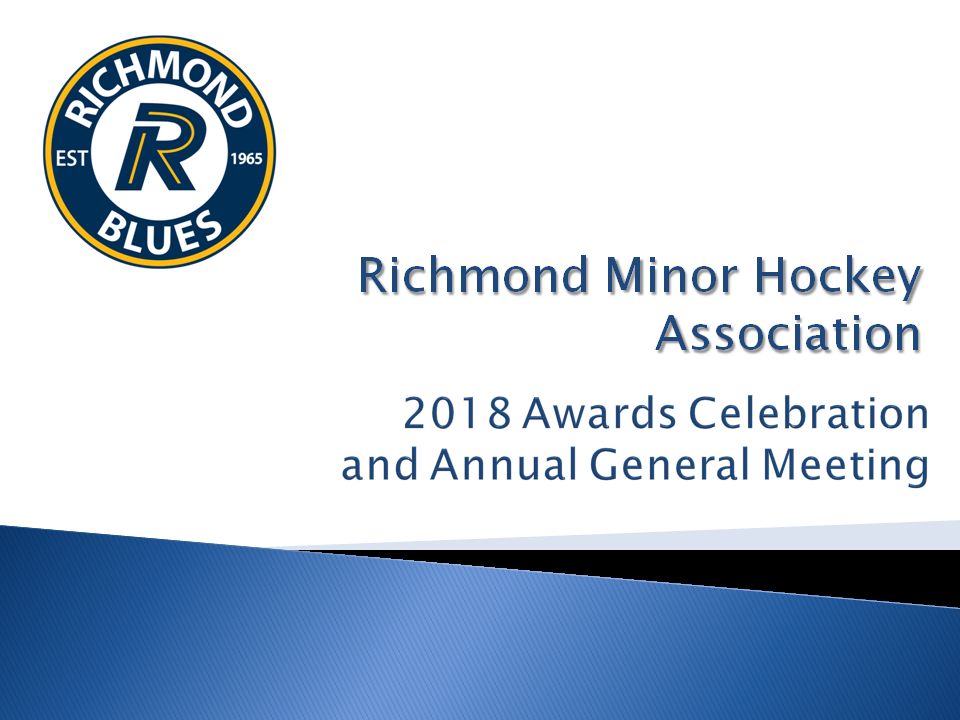 ---
2018 Report to the Membership - PowerPoint Presentation
Financial Statements for Year Ending April 30, 2017
Remarks by Carolyn Hart
Before we move into the Open Forum, I want to take a moment to thank a few people who been part of my minor hockey volunteer experience.
Firstly, I want to thank Ryan. Watching him participate in minor hockey has been a joy from start to finish. Whether teaching me how to drop a puck for a ceremonial faceoff or giving me advice about what could be done about a team level problem, he has endured having his mom in this role and that is no small achievement!
Secondly, I want to thank Rich, my wonderful partner of 33 years. He is amazing. He never hesitates to roll up his sleeves when there is work to be done, to encourage me when I need it or to pour wine and listen to my worries and frustrations when necessary.
I want to thank the dozens and dozens of amazing volunteers that contribute tirelessly to this organization and to PCAHA. You are awesome. Our community and our world is richer because of you.
Lastly, I want to thank Glenn and Milan. I could not imagine 4 seasons as president without you. I am so very grateful that you have been part of "my" team. Richmond Minor would not be where we are today without you. There are literally thousands of Richmond children, youth and young adults who have learned from you over the years. There are also dozens of adults who have learned to coach or to coach better because of you.
Thank you from the bottom of my heart.
Finally, I want to reflect for a moment on what I have learned over the past few years,
I believe that minor hockey's first priority should be to serve and unite our community. The entire community.
- The child whose parent can't wait to register her as soon as she is 4 years old AND the child who is 12 years old when he finally manages to convince his parent to register him to play hockey.
- The player who doggedly pursues Rep and opportunities for additional development and the player who prefers to play multiple sports.
- The family for whom the cost of playing hockey is a struggle but the community connection is critical.
- The parent who knows all about playing hockey and the parent who knows nothing about hockey.
- The on ice helper who is new and a bit hesitant and the Head coach who has a vast experience.
- The adult who has never volunteered before but wants to contribute and the volunteer who steps up year after year.
To build a strong, vibrant and enduring minor hockey community, inclusiveness, integrity, respect and fairness are absolutely essential. It is up to us to make sure that these values are front and centre in all community sport programs in our beautiful city.